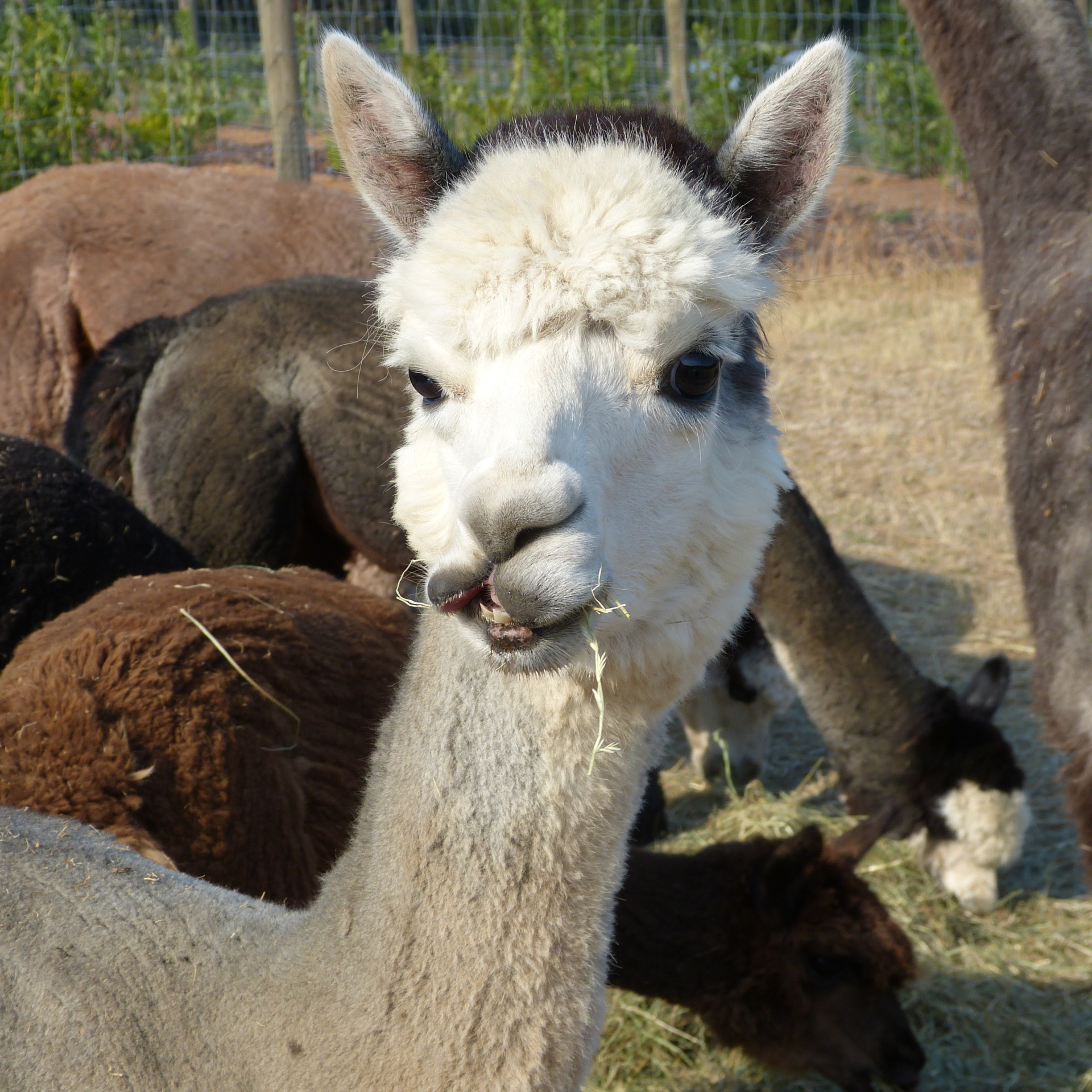 Born: July 15, 2011
Colour: Light Silver Grey

Sadie produces quantities of gorgeous silver grey fibre each year, which has been made into many cozy blankets and articles of clothing.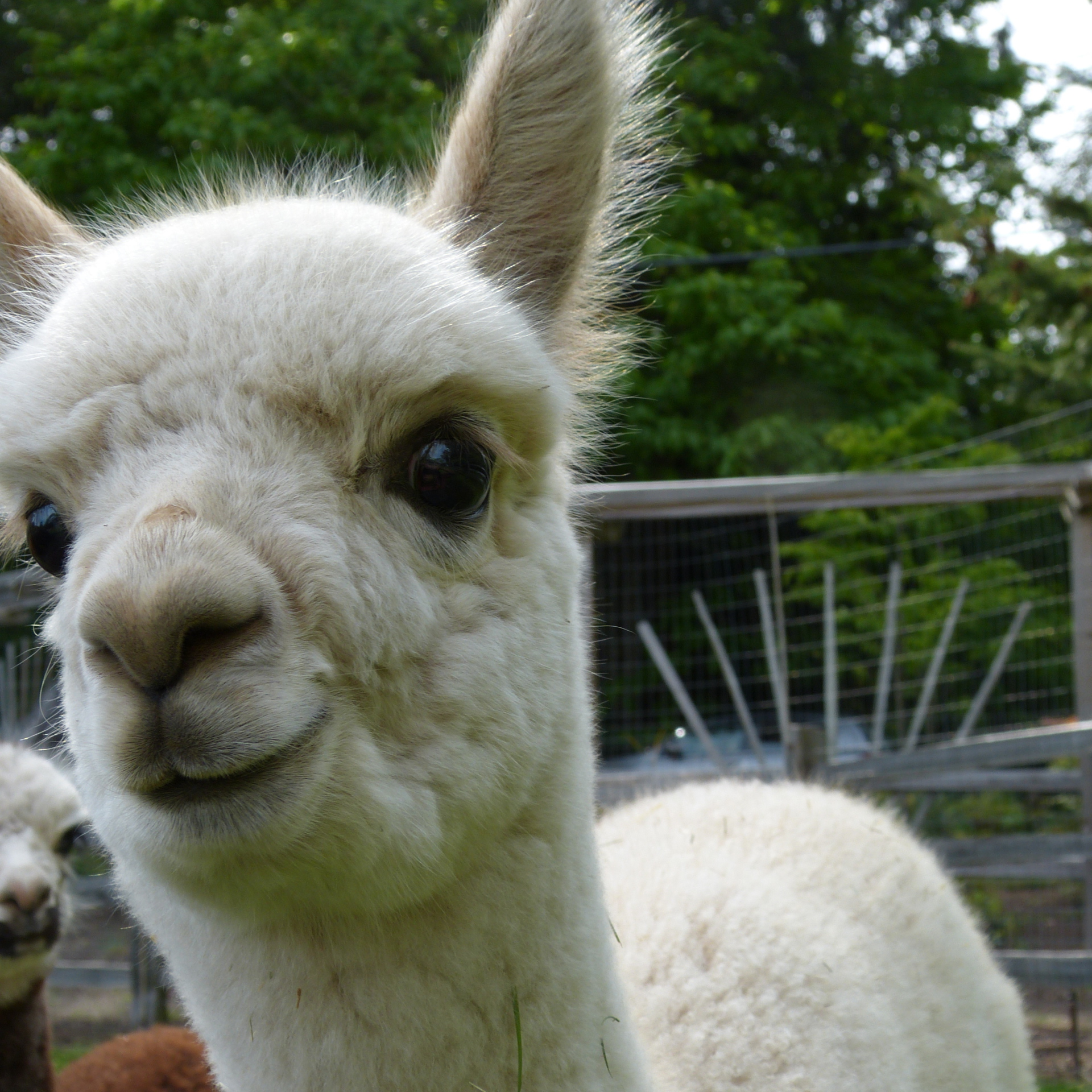 Born: April 5, 2013
Colour: Light Silver Grey
Named "Winnie the Pooh" for her unfortunate birth in a pile of alpaca beans, Winnie has become one of the friendliest alpacas and counts Cisco (the horse) as one of her best friends.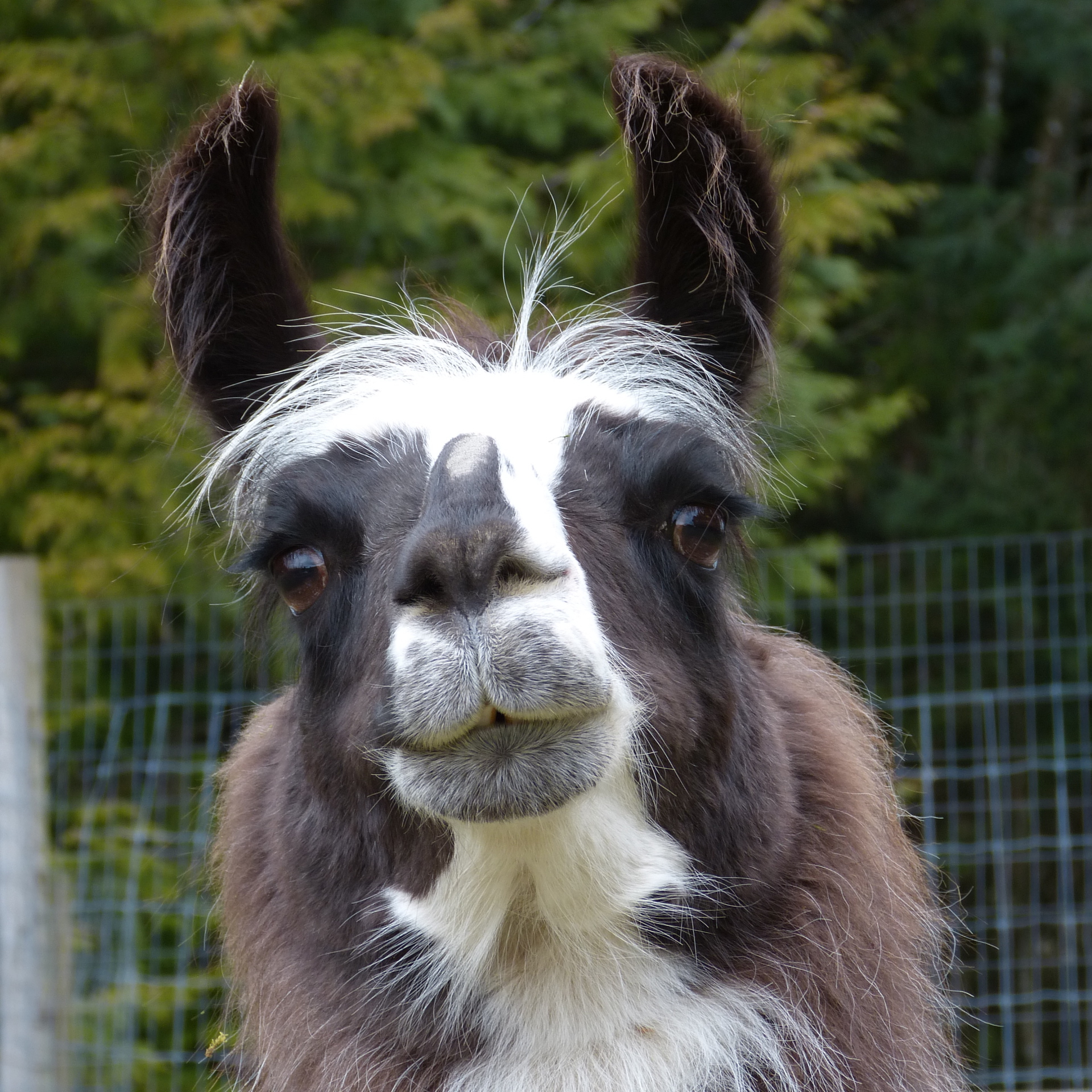 Born: July 30, 2000
Colour: Medium Rose Grey

The stately Julia, our only llama, was rescued along with Phaedra and presides over the entire farm with grace and dignity.